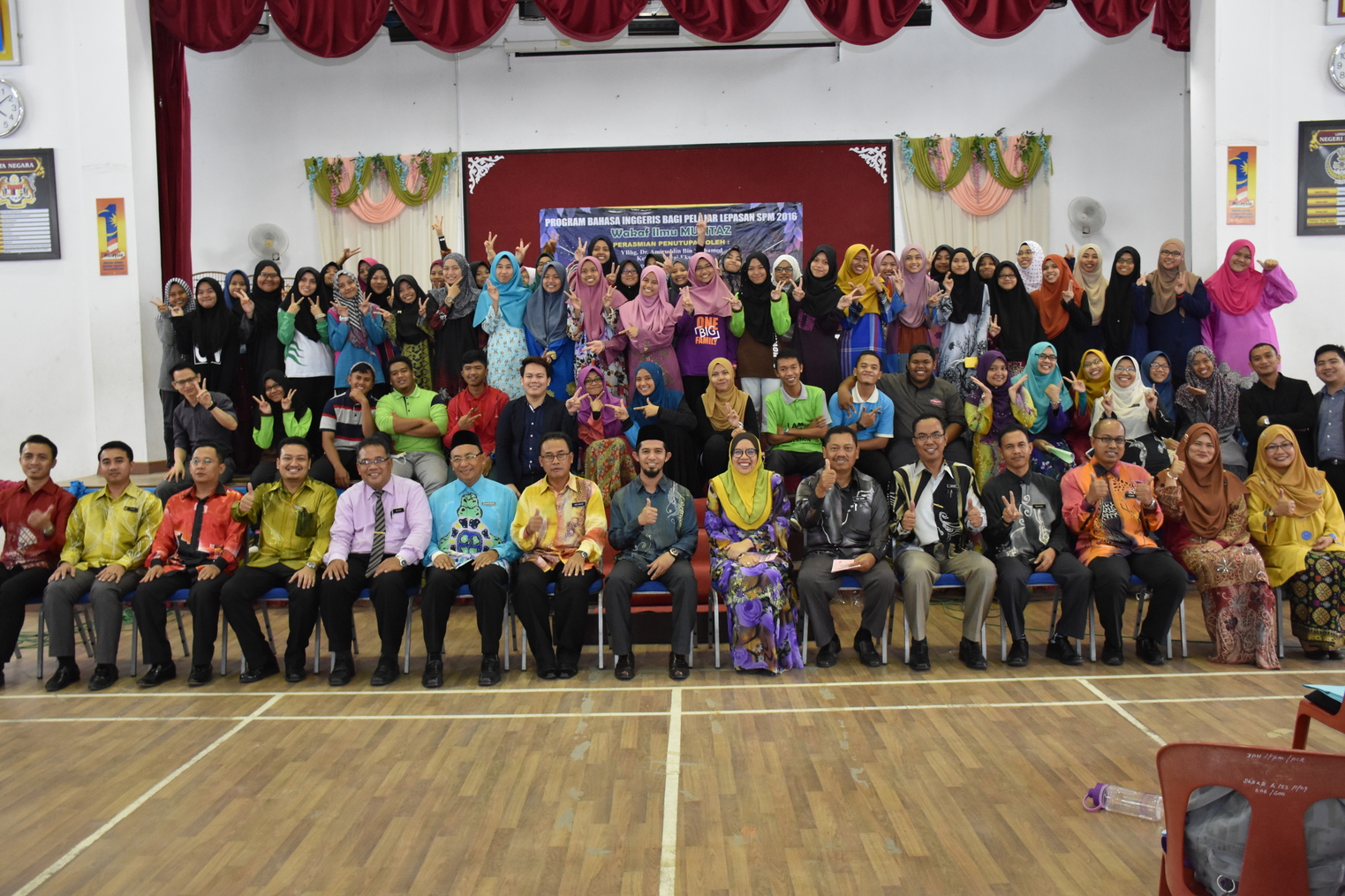 Bagan Serai, 08 September 2016 - A total of 60 candidates Sijil Pelajaran Malaysia (SPM) leavers 2016 from eleven schools in the Kerian district has been joined the Mumtaz Program in Kerian district.


The program has been going on for three days and two nights on 06hb until 08th December 2016 at the School of Abu Bakar Al-Baqir in Bagan Serai.


English program for SPM leavers 2016 is one of program under Waqf Perak Ar-Ridzuan (WPAR) project of knowledge waqf - Mumtaz program. This program involves cooperation between the Majlis Agama Islam dan Adat Melayu Perak (MAIPk), Scye Global Education Sdn Bhd and Kerian District Education Office


The participants from among students who are at average in their English proficiency were selected.


This program has given exposure and a deeper understanding of the techniques to answering MUET for tertiary students and expressed interest in learning English.


In addition, the provision RESUME and techniques to answer interview questions are also disclosed.


Knowledge Waqf-Mumtaz Program implemented at this time, is the third program after it is successfully implemented specifically for students taking the UPSR and SPM. Kerian district was selected to be the first area of the English program. This program will be expanded to the entire state in the future by looking at the potential for waqf fundraising growing in this country.


The closing ceremony was officiated by Mr. Suhaimi bin Yusoff (General Manager, Management and Development Mal and Waqf) and was attended by Hj Abdul Wahid bin Ramli (Chief Education Officer Kerian), officials MAIPk, district officers Kerian and teachers